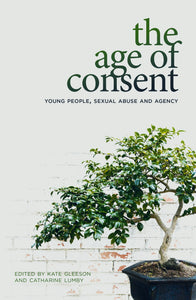 The Age of Consent
Regular price
$9.99
Sale price
$29.99
Unit price
per
Tax included.
Shipping
calculated at checkout.
This book challenges received mainstream and scholarly ideas about how and why child abuse occurs and offers fresh ideas about understanding how we can enhance young people's agency and can make a difference to their lives by ensuring they have an opportunity to grow up developing their own voices and identities, free from adult coercion.
The purpose of this edited collection is to bring interdisciplinary research around the high profile subject of child sexual abuse and look closely at why public concern and awareness is often diverted away from the real issues at stake. It challenges the notion that 'sexting' and online pornography are playing a key role in grooming young people for abuse. It also looks empirically at the evidence for the cycle-of abuse theory, why young people so often fail to speak out and the role that legal and media discourses play in framing the way we understand child sexual abuse.
This book offers a fresh perspective on how we as a society can support children and young people to call out abuse and harassment and find their own voices and agency.
Book details
PUBLICATION DATE: June 2019
FORMAT: Paperback
EXTENT: 180pages
SIZE: C format paperback
ISBN: 9781760800314
RIGHTS: World
CATEGORY: Dr. Kate Gleeson, Prof. Catharine Lumby,
---