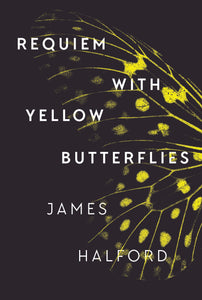 Requiem with Yellow Butterflies
Regular price
$7.00
Sale price
$19.00
Unit price
per
Tax included.
Shipping
calculated at checkout.
An Australian writer and a Mexican scientist fall in love reading great Latin American books aloud. But it takes a decade of journeys across the region, together and apart, for them to learn to read each other.
Requiem with Yellow Butterflies is a love story and travel memoir that unfolds against the turbulent backdrop of Latin America in the 2000s. It takes us on a 1200-kilometre question-mark shaped loop through the newly socialist republics of the "pink tide," to a requiem mass for Mexico's disappeared and eventually back to Australia.
Through evocative, unexpected pairings of southern hemisphere places and authors – Jose María Arguedas's Andes and Judith Wright's Cooloola coast, the Argentine pampa and the central Queensland brigalow country – the book explores distinct but parallel postcolonial literary traditions, the disordering state of love and the strangeness of coming home.
Praise for Requiem with Yellow Butterflies
Australia and Latin America enter into a mutually illuminating dialogue in Halford's travel essays, with their engagingly unheroic protagonist.
J.M. COETZEE
Literary in the best sense of the word – attentive to place, inventive in its descriptions and bold in its disclosures.
GAIL JONES
At its heart, Requiem with Yellow Butterflies is a deeply loving portrait of South America, and of the often unexpected currents that flow from its shores to our own. James is a writer who wants to hear and to learn, and so inevitably his travels bring him closer to the lives of the continent's many brilliant writers and the extraordinary cultures that produced them. He collects their stories, and along the way seeks out the first steps of his own – as a writer, traveller, husband and father.
KÁRI GÍSLASON
Book details
PUBLICATION DATE: March 2019
FORMAT:
EXTENT: 264 pages
SIZE: B+ paperback
ISBN: 9781760800130
RIGHTS: World
CATEGORY: Biography and Autobiography, Book Club Books, James Halford,
---