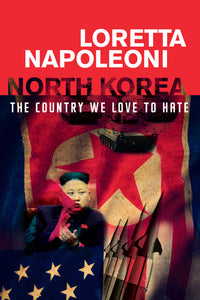 North Korea: The Country We Love To Hate
Regular price
$5.00
Sale price
$19.99
Unit price
per
Tax included.
Shipping
calculated at checkout.
In her characteristically direct approach, political analyst Loretta Napoleoni takes on the vexed story - and threat - of North Korea for those of us in the West who remain blinded by its myths and bigotry.
Like China's Mao Zedong, Kim Il-Sung - North Korea's leader from its founding in 1948 until his death in 1994 - washed away the humiliation caused by Japanese colonisation and re-created an ancient nation. He consolidated and protected the country with strict principles of unity and isolation. His grandson Kim Jong-un is following in the footsteps of Chinese revolutionary politics by modernising the country using the economy as the main tool of transformation.
This short, informative book is an account of a country central to world politics and yet little understood. Further, it presents insider narratives of its people, whose self-image is radically different to the image we have of them.
Book details
PUBLICATION DATE: January 2018
FORMAT: Paperback
EXTENT: 120 pages
SIZE: 198 (H) x 129 (W) mm
ISBN: 9781742589817
RIGHTS: World English rights
CATEGORY: General Non-fiction, Loretta Napoleoni,
---