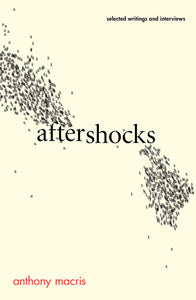 Aftershocks: Selected writings and interviews
Regular price
$7.00
Sale price
$21.00
Unit price
per
Tax included.
Shipping
calculated at checkout.
Aftershocks is a collection of essays, review essays, book reviews and occasional pieces that covers the period from 1996-2018. The connecting thread of Aftershocks is the cultural and social transformations wrought by the series of "shocks" that have occurred since the beginning of the new millennium: terrorism after 9/11; the triumph of capital; the impact of the digital revolution; the fluidity of identity.
The collection explores how writers, artists, and society at large seem to be caught up in a series of aftershocks: no sooner has one wave hit than another is upon us. This collection draws on contemporary ideas and perspectives to analyse some of the major questions of our day in a writing style that is sharp, engaging, and sometimes humorous.
---